Home
»
Sunrise Place Sober Living
897 Brighton Ave
Portland, ME - 04102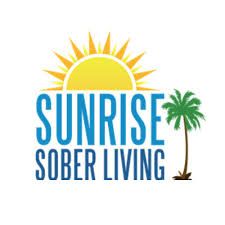 About Sunrise Place Sober Living
Sunrise Place Sober Living located in Portland, ME provides sober housing for women.

Detailed description details:

Premier providers of sober living housing in Maine by providing an alcohol and drug free residence in a clean, safe, and supportive environment, while it offers recovery support to each of its house members.
House members will be adult alcoholics and addicts who are motivated to continue their recovery, committed to staying sober, and agree to remain active in their recovery program.

To be accepted must pass a drug test and screening.

The River Road Women's House houses 6 women with 4 single rooms and one double room. In this setting women will find the tranquility valuable as they process and plan their next steps in building their future without the distractions so readily available in the city just a few miles away.



Mission Statement
---
Do you know how much Sunrise Place Sober Living charges?
Attention We cannot guarantee the sober housing costs to be completely accurate. They are displayed for informational purposes for our users. We have compiled prices provided by users and online research. In order to obtain actual costs please contact Sunrise Place Sober Living directly.
Sunrise Place Sober Living Rental Rates As Posted By Users And Research
| Date Added | Cost | Term | Type | Sliding Fee | Correct? | |
| --- | --- | --- | --- | --- | --- | --- |
| Jan 13, 2020 | $-1 | entire stay | Studio | | | 0 |
| Jan 3, 2020 | $250 | Month To Month | | | | 0 |
| Oct 7, 2018 | $400 | per month | 1 bdrm | | | 0 |
| May 27, 2018 | $400 | per month | 1 bdrm | | | 0 |
| May 22, 2018 | $100 | per day | | | | 0 |
| May 22, 2018 | $100 | per day | | | | 0 |
| May 22, 2018 | $100 | per month | | | | 0 |
| Mar 7, 2018 | $100 | per month | 1 bdrm | | | 0 |
| Mar 7, 2018 | $100 | per month | 1 bdrm | | | 0 |
---
---
---
---
---