Home
»
Oxford House Neshama
610 19th Ave N
Myrtle Beach, SC - 29577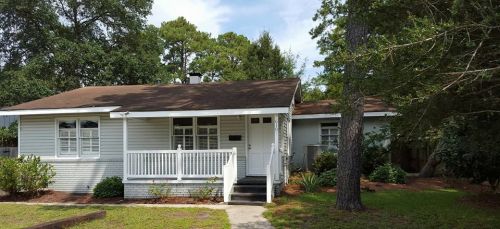 About Oxford House Neshama
Oxford House Neshama located in Myrtle Beach, SC provides sober housing for women.

Detailed description details:

Women only sober housing.
occupancy 6.
Oxford Houses are democratically self-run by the residents who elect officers to serve for terms of six months. In this respect, they are similar to a college fraternity, sorority, or a small New England town. Officers have fixed terms of office to avoid bossism or corruption of egalitarian democracy.
A recovering individual can live in an Oxford House for as long as he or she does not drink alcohol, does not use drugs, and pays an equal share of the house expenses. The average stay is about a year, but many residents stay three, four, or more years. There is no pressure on anyone in good standing to leave.
Any recovering alcoholic or drug addict can apply to get into any Oxford House by filling out an application and being interviewed by the existing members of the House. The application is then considered by the membership of the House and if there is a vacancy and if 80% of the members approve, the applicant is accepted and moves in. If an applicant does not get voted into one house he or she should try another house in the area. The Oxford House website contains an application and information about How to Apply to live in an Oxford House.

Mission Statement
---
Do you know how much Oxford House Neshama charges?
Attention We cannot guarantee the sober housing costs to be completely accurate. They are displayed for informational purposes for our users. We have compiled prices provided by users and online research. In order to obtain actual costs please contact Oxford House Neshama directly.
No rates added.
Be the first to contribute!
---
---
---
---
---
---