Home
»
Florida
»
Lakeland
Lakeland Girls' Home
6754 South Carter Road
Lakeland, FL - 33813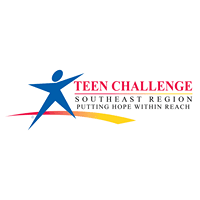 About Lakeland Girls' Home
Lakeland Girls' Home located in Lakeland, FL provides sober housing for women.

Detailed description details:

Our Christian boarding school for girls may be the answer you are looking for if your teenager is struggling.
Parent, as you view the pages of this site, it is our prayer that you will find comfort and hope in the knowledge that the circumstances that brought you here are solvable. Your girl and your family can find restoration. Rejoice and know once your girl is separated from the influences in her life, God can and will pierce your daughter's hardened heart and return her to the precious child of God that you once knew.
Hurt, frustration, anger and fear are probably some of the emotions you are feeling today. Few things are as painful as helplessly watching your daughter's potential slip away through self-destructive behavior. You've been thinking, "What happened to our little girl? What can we do? Where can we go for help? What will finally make a difference in her life?" If you have tried counseling and are clueless what to do next, you are at the right place. We can help.
While we are not officially a therapeutic boarding school, we are designed and equipped to help troubled girls. Our purpose is to help renew and rejuvenate troubled girls' hearts and restore families and relationships. We celebrate recoveries each day. We see faces change from depression or anger to pure joy. We see the excitement in the spirits of our students as they realize the abundant life they will have before them as they see the dreams they have for their future can come true. In our program, self-esteem increases and the self-destructive habits and peer influence fall away.

---
Do you know how much Lakeland Girls' Home charges?
Attention We cannot guarantee the sober housing costs to be completely accurate. They are displayed for informational purposes for our users. We have compiled prices provided by users and online research. In order to obtain actual costs please contact Lakeland Girls' Home directly.
No rates added.
Be the first to contribute!
---
---
---
---
---